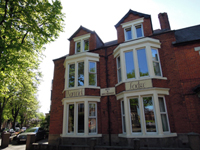 At the end of a long day of travelling, we received a very warm welcome at Warwick Lodge from owners Mary and Nick.
Our spacious double room with ensuite on the first floor was a warm and cosy haven on a cold day. Everything was spotlessly clean with comfortable bed and pillows, tea/coffee making facilities, television, hairdryer and plenty of space for luggage.
A delicious, freshly cooked breakfast is served every morning in the downstairs breakfast room.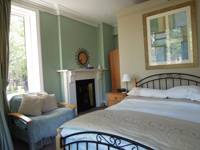 There are very good places to eat in walking distance from Warwick Lodge including Casa Romana Italian restaurant and Alexandros Greek restaurant.
Warwick Lodge is located at 112 Warwick Road, Carlisle and we found it to be excellent value for money.
Book Warwick Lodge at AccommodationGuru.com
Take a look at more photos of Warwick Lodge.
AccommodationGuru.com
May 2013