What is AccommodationGuru.com?
AccommodationGuru.com is an online reservation system that allows the booking of travel accommodation worldwide.
The AccommodationGuru.com network represents 750,000+ hotels in 50,000 locations across 190 countries, including the UK and Europe; North, South and Central America; Asia; the Middle East; Africa and the Pacific.
We offer competitive rates across a broad range of accommodation — hotels, motels, resorts, apartments, B&Bs, guest houses, hostels and backpackers — in more than 190 countries.
From luxury hotels to cosy B&Bs, visitors to the site can search for their desired travel accommodation and book it in real-time, 24 hours a day, 365 days a year. We cater for both leisure and business travellers.
What makes AccommodationGuru.com different?
Whilst many accommodation booking websites offer only larger properties, on AccommodationGuru.com the size of the property doesn't matter – not only can you book a large hotel, but you can also book one of those small, local 'gems' (such as B&Bs) that are overlooked by other accommodation websites.
In addition, AccommodationGuru.com saves you time and money by allowing you to shop availability and compare rates for all hotels from different suppliers.
AccommodationGuru.com is not just an accommodation booking website – we offer comprehensive information about your destination. Each location has its own website which features a Travel Guide, Destination Info, Places of Interest, Things to Do, Restaurants, Bars & Clubs, Neighbourhoods, Day Tours, Car Hire, Maps and Reviews on accommodation.
The Guru Behind AccommodationGuru.Com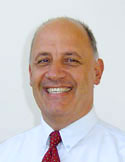 Dave Upton is globally respected as a "travel guru," and it is his success and experience in the travel industry over the last 35 years that led to the development of AccommodationGuru.com. This experience includes Board membership of Trialfinders, one of the UK's largest independent travel agents.
Dave also founded The Travel Specialists, in Sydney Australia, which subsequently merged with Sydney Flight Centre to form Travel.com.au, Australia's first and most well-known online travel company. Travel.com.au floated successfully on the stock exchange for AU$23 million.
Dave quickly saw the huge potential for AccommodationGuru.com and, combining his internet development expertise and his many years of travel experience, has now launched AccommodationGuru.com internationally.