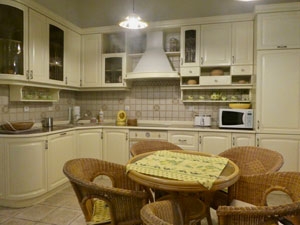 Apartment Grabowskiego is a 2-bedroom, ground floor apartment in an excellent location just seven minutes walk to Krakow's Old Town Square.
Our host met us at the apartment, gave us the key and a map of Krakow. It was very helpful to have a quick orientation of the Old Town, nearby supermarkets, corner stores and places to eat.
The apartment seems more like a house with its high ceilings, large rooms and beautiful timber flooring throughout.