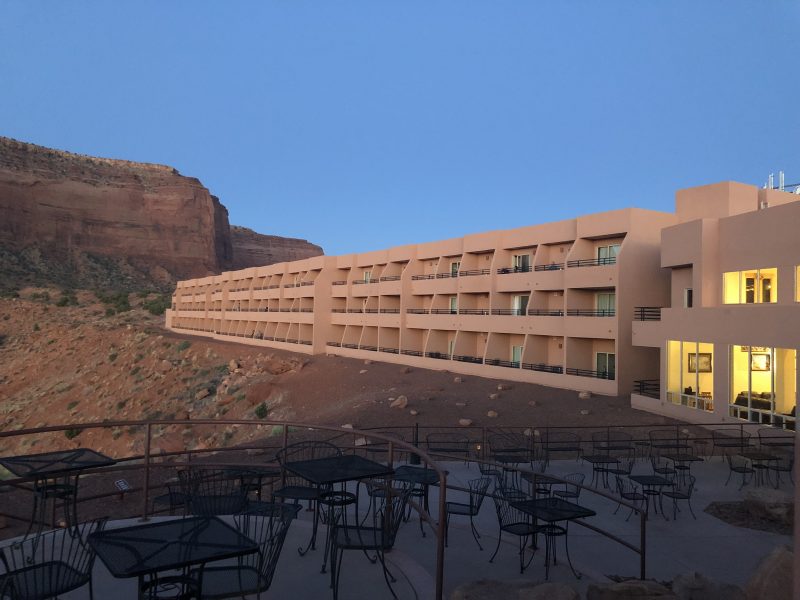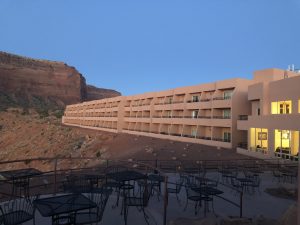 The View Hotel is the only hotel located within Monument Valley Tribal Park and is designed to have minimal visual impact on the surrounding beauty of the Valley. Although three levels, the building fits well into the landscape.
The hotel sits right beside the Visitor Information Centre and is very close to the beginning of Valley Road – the scenic road of 17 miles (about 27kms) through the main sites of Monument Valley.
The reception foyer is impressive with high ceilings. The hotel features beautiful hanging rugs and artwork of the local people.
At one end of the hotel is the restaurant, large gift shop and terraces overlooking the valley.
Photos of View Hotel, Monument Valley