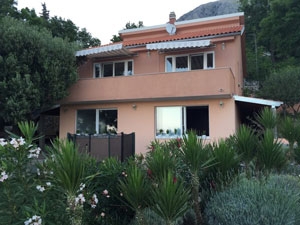 When visiting Dubrovnik, we stayed at Villa Bon Vivant, on the coast at Mlini – about a 15-minute drive from Dubrovnik.
We were on a self-drive trip and had been advised that parking was difficult to come by at Dubrovnik and it was a good idea not to stay in the city itself.
We booked Villa Bon Vivant as it was a short ferry ride into Dubrovnik.
Arriving in Mlini, it was difficult to find our accommodation – it was down a steep driveway that was a bit daunting at first but we soon got used to it.