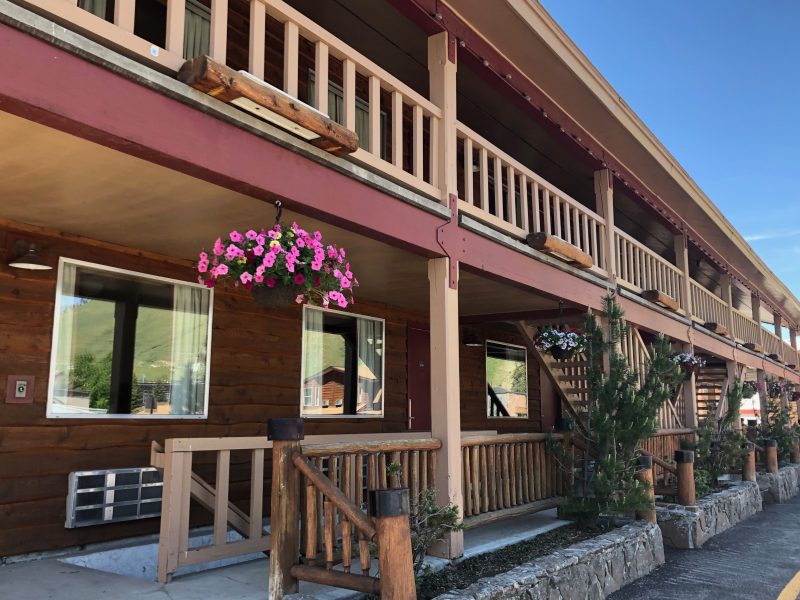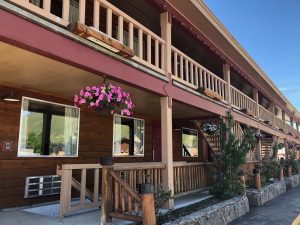 After a long day on the road we were glad to reach the Antler Inn located in the pretty downtown historic centre of Jackson.
We received a warm welcome and were kindly upgraded to a King Room – Room 156 – upstairs on the top level of a 2-storey building, one of three buildings that make up the motel. The property is well cared for and the flowering hanging baskets were a pretty touch.
We were able to park our car in front of the steps to our room.