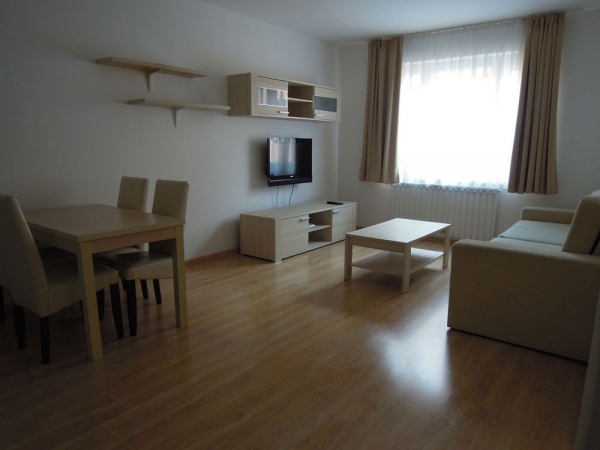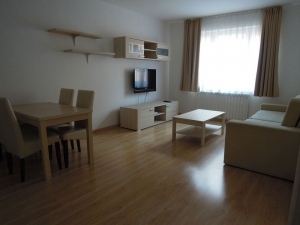 Maple Tree Apartments provide modern, affordable accommodation and are very good value for money.
The apartments are located in District VIII at 18-20 Kisfaludy utca, one block back from a main road – Jozsef körút – where tram lines 4 and 6 run. It is just a 15-minute walk to the Central Market Hall on the Danube, and minutes walk to the modern Corvin Shopping Plaza where there is an excellent supermarket if you are self-catering (turn left when you leave Maple Street Apartments and the Plaza is in the same street).
For our arrival at Budapest Airport we had organised a transfer to our accommodation. The mini-bus dropped us at Corvin Apartments where we booked in at Reception and walked a couple of minutes down the street to the Maple Tree Apartments.
The apartment building is six floors high and some apartments face onto a central courtyard area and others onto the street. Some apartments have balconies.
On the first occasion we stayed at the Maple Tree Apartments, we were in Apartment 315 on the third floor at the back of the building, on the corner with a view to the inner courtyard and neighbouring homes and gardens. We looked onto beautiful trees from the living room.
The apartment had three bedrooms, spacious living room (with a sofa bed), small kitchen, and bathroom with shower over the bath plus basin and a washing machine.
There was a second bathroom with toilet and hand-basin.
The apartment appeared to have been decorated with Ikea furniture and was light and airy.
At the end of our trip to Eastern Europe, we returned to Budapest and again stayed at Maple Street Apartments. This time we had Apartment 306 – a one-bedroom apartment on the 3rd floor, facing Kisfaludy Utca. It was a spacious apartment for two people with a large living/dining/kitchen area, double bedroom, and bathroom.
Maple Street Apartments is certainly not a 5-star establishment, however it does provide reasonably priced, self-catering accommodation in a new building with access to city trams and the Danube just a 15 minute walk away. Rates are very reasonable.
If looking for restaurants close to the apartments, we can recommend Raday utca – a street lined with restaurants with indoor and outdoor seating. It has a great atmosphere. We enjoyed a meal at Puder Bar & Restaurant (at the Kalvin Square end of Raday utca) however there are many places to choose from.
[pe2-gallery album="http://picasaweb.google.com/data/feed/base/user/104129372723891271851/albumid/6161255422201312769?alt=rss&hl=en_US&kind=photo" ]
AccommodationGuru.com
16 & 17 May 2015, 6 June 2015